An association of three quintessentially British traditions, an Afternoon Tea at Khéma offers an opportunity to indulge in a delicious selection of rich sweet and savoury bites together with loose-leaf teas from the specialists at Tea Drop, served in the high style to which you have become accustomed at Khéma.
The origins of the great British Afternoon Tea can be traced back to the seventh Duchess of Bedford in England, Anna Maria Russell, who in the early 1800s established the habit of serving tea and cakes late in the afternoon in order to stave off "that sinking feeling" one gets in between meals while being left to one's own devices as the servants are busy preparing the main meal, which was traditionally served at 8 o'clock. Late dining was then an indulgence and preserve of the rich, who could afford to light their rooms.
This elegant staging post between two larger meals was of course served only to those who had the leisure time to spare, and its particular Britishness lies in the fact that it was almost invariably accompanied by tea. By contrast, during the Italian equivalent of Merenda, the beverage was always hot chocolate in which to dip delicate, specially prepared biscuits.
Our Tea Drop selection of loose leaf teas naturally includes the unequivocally British favourites, Earl Grey and English Breakfast, but also teas from across the Asia region such as Oolong Rose, Oriental Jasmine, Lemongrass and Ginger, Pure Peppermint, Cherry Blossom, and from further abroad including Kiwi Berry, Fruits of Eden, and Pure Chamomile.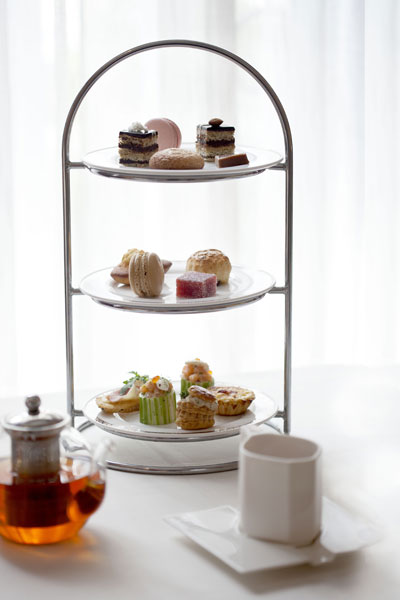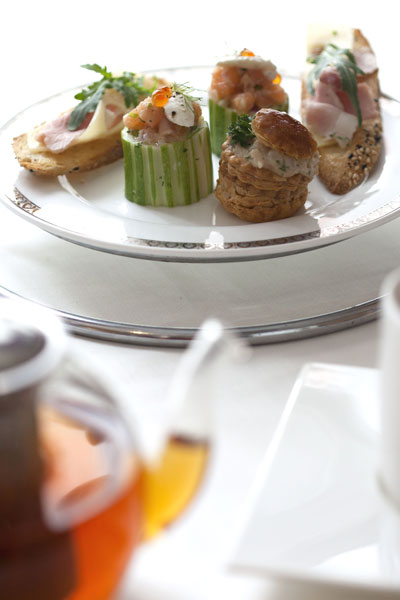 By contrast with the very silver-spoon Afternoon Tea, the British High Tea was a more working class affair developed at the height of Britain's industrialisation and urbanisation. This was a substantial meal designed to satisfy the nation's workers hungry at the end of a day's hard labour and therefore focused on hearty savoury dishes, such as cold meats, cheeses and plenty of baked goods, that were often eaten from atop the mantle piece above the fire, hence the name. As the price of sugar came down after the Napoleonic Wars, sweet dishes also came to play an important role.
The final influence can be found in the divine delights of a Devon Cream Tea, which came about around the middle of the 1900s, and single-handedly made a star out of scones, a dense and crumbly flat cake made with dried fruit which is then spread with thick, gorgeous layers of jam and whipped or clotted cream. It is the perfect marriage of sin and simplicity, a chance to indulge without being over-indulgent, i.e. British pragmatism at its very best.
In keeping with that tradition, a freshly baked scone served with jam and cream is at the very heart of every Khéma Afternoon Tea. In addition to that, you will get a house-made macaron, a mini Opera cake, a refreshing cucumber bite, a mini quiche lorraine, and many more sweet and savoury delicacies to discover. And for a moment of the purest style and indulgence, why not opt for a glass of Champagne Brut Duval Leroy, only available at Khéma?
Khéma Afternoon Tea is served daily between 2pm and 5pm. Price per person is at $8++. To make your reservation, follow Reservation